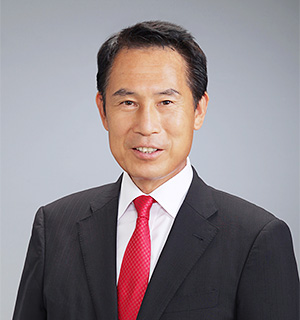 Feudal lord and founder of the Kishu Domain Tokugawa Yorinobu started the Wakamatsuri Festival in 1622 to celebrate the Kishu Toshogu Shrine of Tokugawa Ieyasu. This huge festival with copious attractions drew many people excited at sharing their enjoyment alongside feudal lords. At its peak, festival was known as one of Japan's Three Great Festivals and the biggest festival in the Kishu Domain.
In the 390 years since it began, the festival has overcome many interruptions due to wars and many other obstacles threatening its existence. The Wakamatsuri Preservation Committee and the Wakamatsuri Executive Committee have worked tirelessly to ensure an everlasting and prosperous festival that keeps traditional performances alive. I express my sincerest thanks to these groups.
In Wakayama City, we work towards attracting increasing visitors from overseas for the recovery of the tourism industry and vitalization of the local economy, and to achieve an international city with an extensive sightseeing center which brings out the best of the history and culture of Wakayama to connect the people, city, and the culture. The Wakamatsuri Festival is known for the Mikoshi-oroshi in which the mikoshi (portable shrine) races down 108 stone steps of the Kishu Toshogu Shrine but also the Togyo Gyoretsu (parade of mikoshi) where people parade in the streets around Wakanoura Bay with Japanese drums and Saiga Odori (Saiga dance) as well as naginata sword performances. The true fascination of the festival can only be enjoyed by experiencing it yourself. For those visiting this website, I truly wish for everyone to come and visit the Wakamatsuri Festival held in May every year at Wakanoura Bay, a place of scenic beauty designated by the national government, and to enjoy the fascination of the Wakamatsuri which we can say is a collection of the popular culture which flourished during the Edo period (1603-1868) in Kishu.
Mayor of Wakayama City Masahiro Obana